Product Description
The automatic filling machine is a new machine designed by our company on the basis of the characteristics of several famous brand filling machines at home and abroad, combined with the experience of the company's years of production filling and the needs of the customers.
The equipment can draw lessons from the good performance of high quality filling equipment at home and abroad. The filling is fast and slow, no spillover, no drip filling finished, and the device has the characteristics of compact structure, simple operation and high degree of automation. It is really easy to adjust, no bottle and no filling, and the quantity of filling is accurate.
We can customize according to your needs

4 Nozzles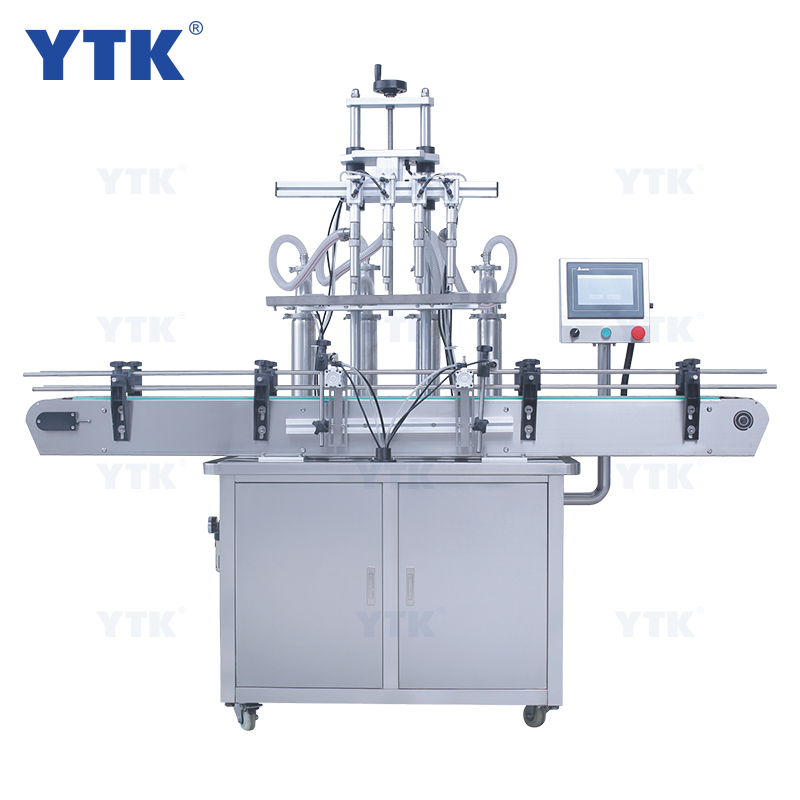 Feature

1. The filling adjustment system is composed of variable frequency motor, PLC and touch screen, solenoid valve, material cylinder, actuator and other combination through control setting, which can be easily adjusted, easy to operate and accurate in measurement.

2. The container positioning system is completed by cylinder. The customer can adjust itself according to the containers of different specifications and shapes, the method is simple and the positioning is accurate.

3. The anti dripping system adopts cylinder control. When the filling nozzle is blocked, the recycle device for the leakage slot is adopted to further overcome the leakage phenomenon.

4. some filling materials are easily filled with bubbles. We design the filling nozzle into the outer plug to solve the bubble
problem, and use the "PLC" program to control the function of the whole filling edge filling edge, so that the filling measurement is more accurate.

Product Application

Automatic filling machine series, suitable for beverage, juice, oil, liquid condiment, cosmetic hair care products, detergent, lubricating oil, pesticide and other fluid material quantitative filling, not restricted by the bottle type.

It is widely used to produce the carbonated bottle, mineral water, pesticide bottle oil bottle cosmetics, wide-mouth bottle and hot fill bottle etc.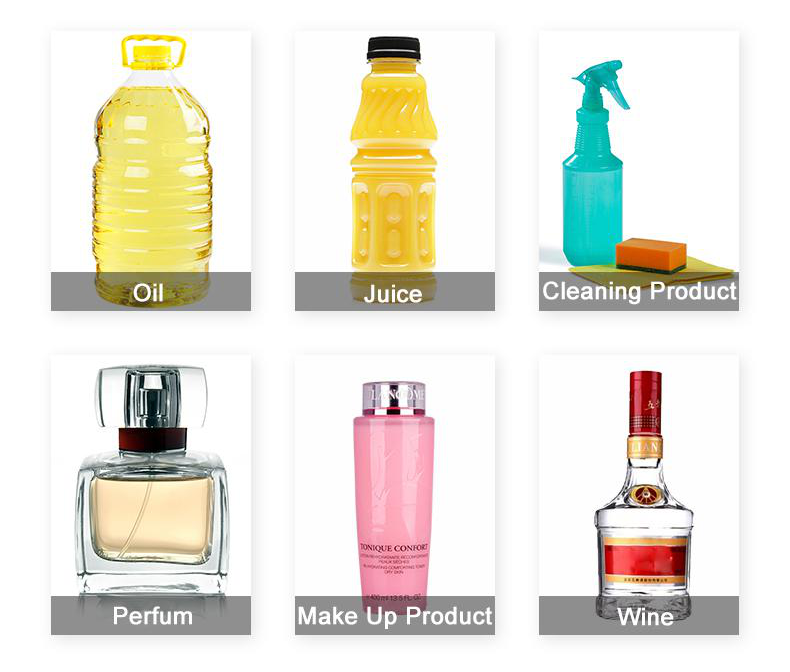 Product Detail